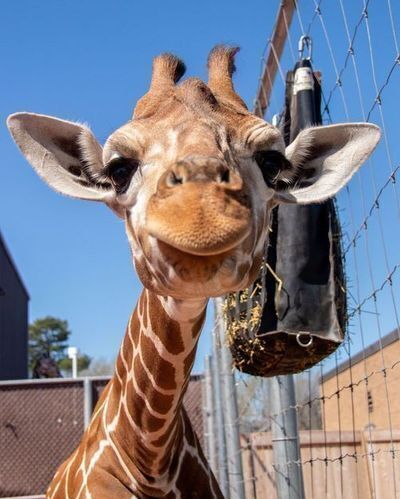 Kay is making a big move!
Kay, the second giraffe calf born at Lincoln Children's Zoo, and the first calf to be hand-raised by the LCZ team, is moving to Cheyenne Mountain Zoo in Colorado Springs. Although Kay's exact moving date will not be shared, guests can visit her at Lincoln Children's Zoo through this weekend.
Lincoln Children's Zoo is part of the Association of Zoos and Aquariums' Giraffe Species Survival Plan Program. The program develops a Breeding and Transfer Plan which identifies population goals and recommendations to manage a genetically diverse, demographically varied, and biologically sound population. Zoos accredited by the AZA, including Lincoln Children's Zoo and Cheyenne Mountain Zoo, regularly participate in animal moves like this for the greater good of the species in our care. Kay is moving on a future breeding recommendation and won't immediately participate in the SSP breeding program. Kay's genetics are valuable to the future diversity of giraffe in human care.
"It has been a long-held dream of ours to become a top-notch giraffe breeding facility to aid in the conservation of the species. Kay is the first giraffe calf born at the Lincoln Children's Zoo to move in support of the species survival plan and the first to continue the dream and vision we had for this program when we first started planning," said Evan Killeen, Lincoln Children's Zoo CEO. "Our dedicated team of zoo professionals who cared for Kay, along with the entire staff at the Zoo and Lincoln community have grown to love Kay, so while this news is bittersweet, we know she will be in GREAT hands at Cheyenne Mountain Zoo!"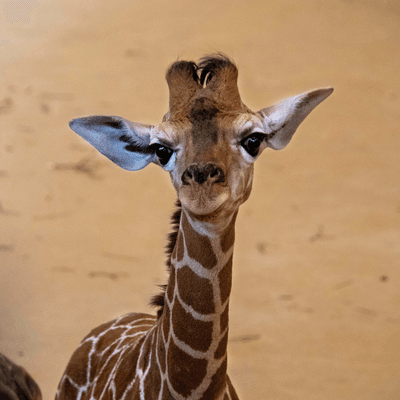 Many people remember Kay's incredible birth story. Kay was born on February 27th, 2022 to first-time mom, Allie and dad, Joey. Allie was unable to perform typical maternal duties, so for Kay's safety the giraffe team made the decision to hand-raise her. The Zoo team had to step in before she was able to get her first feeding from Allie that contains a very important component of milk called colostrum. This first milk contains enzymes, antibodies, and other elements that are critical to a baby developing a healthy immune system. Although the team started to supplement with dairy calf milk replacer, Kay wasn't eating enough and rapidly started getting weaker. She started to develop a respiratory infection, became lethargic, and still wouldn't eat. To treat her respiratory infection and rehydrate her, the team determined that she needed IV antibiotics, IV fluids, and a transfusion of plasma from a donor giraffe. This lifesaving plasma was gifted to Lincoln Children's Zoo from Omaha's Henry Doorly Zoo and Aquarium.
The plasma transfusions and antibiotics jump started the fight against the infections in her lungs. The fluids rehydrated her and gave her strength to feed normally. The team transitioned her to whole goat's milk from ShadowBrook Farm as a food source, and she began to eat and drink vigorously on the new food. Due to the incredible work of Lincoln Children's Zoo dedicated team, Kay has been a happy and healthy part of the Zoo's giraffe herd for over one year. 
Kay will be joining a herd of 17 other giraffe, including a calf named Wednesday who was born in October. Cheyenne Mountain Zoo is home to the International Center for the Care and Conservation of Giraffe. This top-notch facility provides first-of-its-kind giraffe training, offers consultations and trainings to share their wealth of giraffe knowledge across the country and has established a giraffe emergency response program. Cheyenne Mountain Zoo has also seen over 200 giraffe calf births in its history.
Guests who want to wish Kay well on her new adventure should do so before this coming Monday, April 17th Lincoln Children's Zoo will share updates from Cheyenne Mountain Zoo once Kay has arrived and settled in with her new herd.