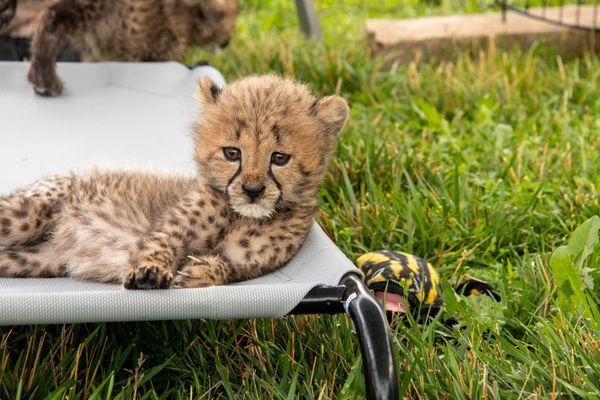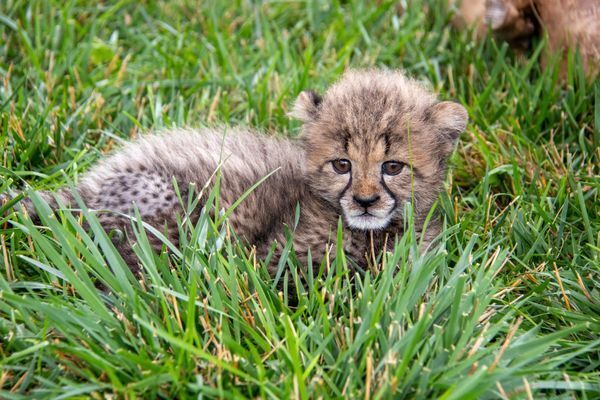 Lincoln Children's Zoo announces cheetah cub names
The public has spoken! Lincoln Children's Zoo is excited to announce the 11-week-old female cheetah cubs have been named Sasha and Zuri.
Sasha and Zuri were born on May 8, 2023, at Wildlife Safari in Oregon. They arrived at Lincoln Children's Zoo on June 19, 2023, at six weeks old. The Zoo received over 500 name suggestions through social media for the cubs. The team looked through all the suggestions and narrowed the list down to four name pairings: Dolly and Daisy, Imara and Safia, Piper and Paisley and Sasha and Zuri. The public was able to vote on their favorite name pairing from Monday, July 24 to Thursday, July 27. During this time, over 5,000 votes were cast, and Sasha and Zuri received the most votes.
Sasha is the bigger cub who is lighter in color, and Zuri is the smaller of the two cubs who is darker in color. 
Symbolic adoptions are now available for one or both cheetah cubs. You can show your love and support for Lincoln Children's Zoo through the Zoo's Symbolic Adoption program. Funds from the Symbolic Adoption program go directly towards the care and well-being of the animals. Click here to symbolically adopt Sasha and Zuri. 
Meet Sasha and Zuri during the Zoo's daily Cheetah Cub Corner at 11am located at the Cheetah Chase Theater.