Giraffes are here!
We're Excited to Welcome Three New Giraffes to Your Lincoln Children's Zoo
Our new herd consists of two girls and one boy. A huge thank you to the community for your gifts and support.
We're almost there and are asking for your support in helping us get to the finish line. Visit the expansion page and see our gift packages and levels or hit the Give button below and share your love through the Love Your Zoo Campaign today!

Joey

The only male of the group and also the largest, Joey towers at over thirteen feet tall. He is nearly two years old and is from Oklahoma City, Oklahoma. He ranks in the top five of most rare genetics for giraffes in North America.

Allie

The youngest of the three giraffes moving in, Allie is right around ten feet tall and can grow another 4 - 6 feet! She is from Seattle, Washington.
---
A Little About These Amazing Creatures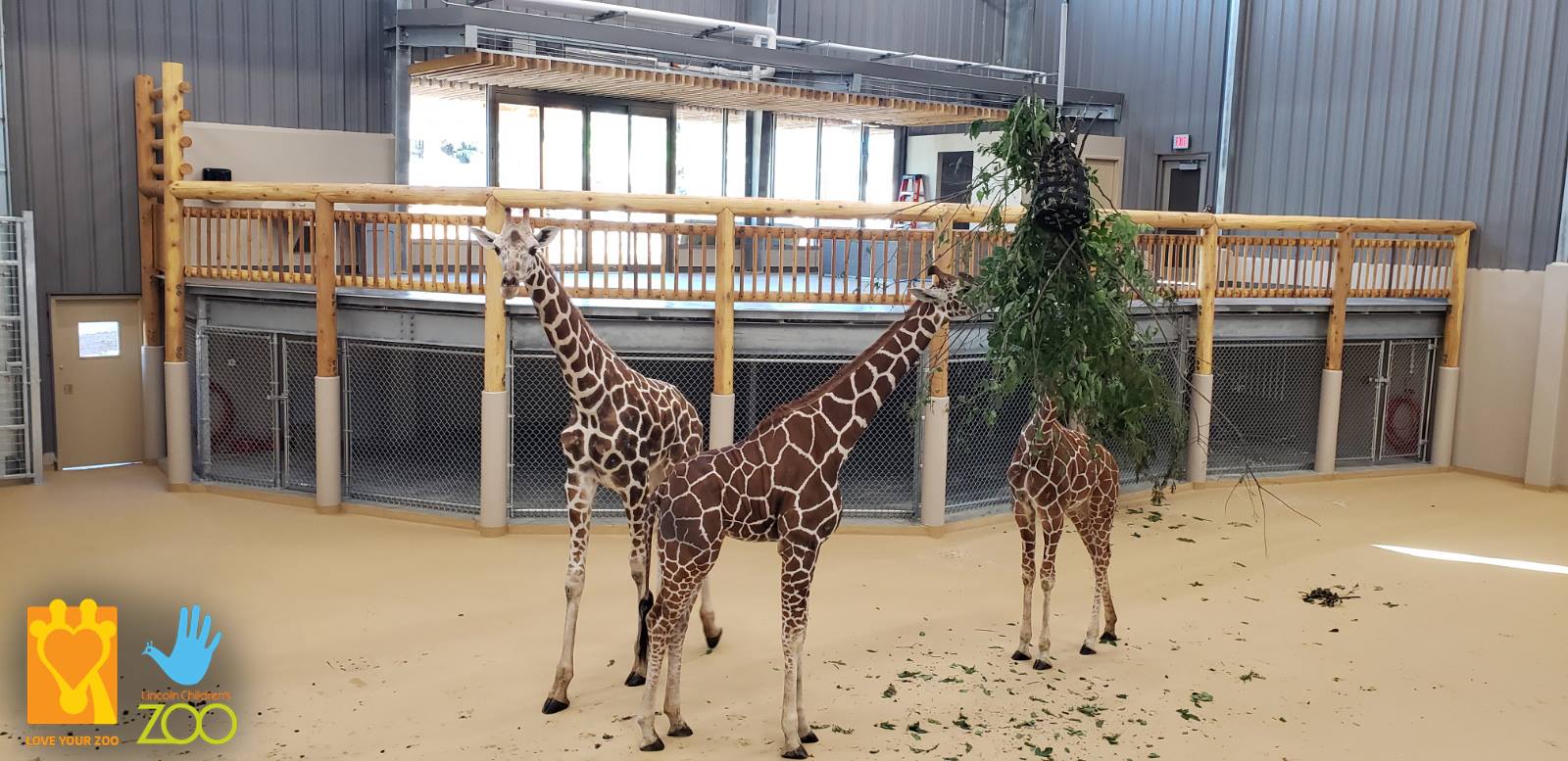 Tall and graceful, giraffes are stunning creatures that have recently been listed as a threatened species. While at a zoo in Colorado, President & CEO John Chapo noticed an experience that was perfectly in line with firsthand interactions and up-close encounters — giraffe feeding. He immediately thought this would be a perfect addition to Lincoln Children's Zoo.
"I thought to myself, this is who we are as a zoo — it's the ultimate firsthand experience. Children and adults will get nose to nose with a giraffe, hand feed them and get a perspective of how tall and large they are." Chapo said. He added this will be a place where lifelong memories are made and where a picture is worth a thousand words. 
The giraffe experience will be the center of the expanded Zoo and feature indoor and outdoor viewing and feeding areas. "We will be the second zoo in the nation to have both an outside and inside viewing deck built specifically for year-round giraffe feeding," Chapo said. A terraced amphitheater will be located next to the habitat where families can enjoy a snack while watching the giraffes. This stage will also feature shows similar to those currently viewed at the Animal Encounter Stage with a giraffe outdoor habitat as the backdrop.