Lincoln Children's Zoo Mom Panel
This year's expansion has brought us closer than ever to the community of Lincoln and surrounding areas. We've felt so much love, we've created lifelong relationships and we've seen the power of partnerships first-hand. We want to see this growth and love continue—so we're excited to introduce a new partnership with the Lincoln Community: The Lincoln Children's Zoo Moms Panel. 
The way we see it—when you need wisdom, love and perseverance, who better to ask than moms, dads and grandparents? And when we asked, well, they said yes, because that's what family does. And we couldn't be happier. 
Connect with the Lincoln Children's Zoo Moms Panel to answer your questions about the Zoo. All questions are welcome, from what are the best areas for children under five? what's the best meal at the café? how much is admission? where should I park? what's new in the last three months? when does camp registration open? You get the idea. Our panelists come from different backgrounds and have their own unique love for the Zoo—and are all excited to be our community partners, so ask away!
---
HAVE A QUESTION? ASK OUR MOMS PANEL, AKA ZOO EXPERTS

Get to know our panelists and tag them in your question, or simply post your question for any of our Zoo experts to answer. To get started, visit the QA Panel by clicking the button to above.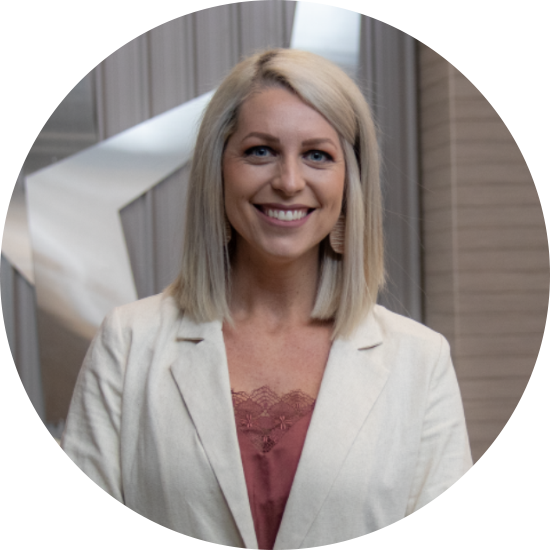 Meet Sarah
The believer of "Always be Unstoppable"
Also known as a role model for women everywhere, wife, nurse, Ms. Nebraska 2017, and our Mom Panel Ambassador.
Sarah is a lover and supporter of her community, her state and her Zoo, and when sharing advice about all of these, well, her thought is, "what's not to love?"
---
Meet Nicki

A school counselor by day and a personal chaperon to her three active children by night. She has a passion for playing volleyball, running, and fitness, mostly to ensure she can keep up with her kids. Along with her husband she loves taking her children on new adventures in and around Lincoln.

Nicki recommends sitting in the last seat on the train so you're facing backwards, her kids love it, so she's sure yours will too!

Meet Cay

The "best grandma in the world," of ten to be exact. And, Yes, she makes the best sugar cookies, too.

Cay brings her youngest grandson to the Zoo every Wednesday for laughs, giggles, and a great lunch. Be sure to check out the cafe next time you're hanging with the monkeys!

Meet Nate

Born and raised in Lincoln, his friends call him Nate but his kids call him Superman!

Nate recommends never passing a chance to ride the train or feed the animals! He's also an advocate of the extra-activities the Zoo has to offer like Breakfast with the Penguins, Boo at the Zoo and North Pole Express.

Meet Jennifer

A new mom who spends her days as a physical therapist assistant and her evenings watching her hubby coach basketball. Yep, she runs a court of her own!

Jennifer's favorite part of the Zoo is watching the penguins as they play. Always reserve extra time to watch the waddles!

Meet Katie

Small business owner in Lincoln who still manages to take summer's off to be a stay-at-home-mom. And, well, she spends them at the Zoo.

Katie's son looks forward to the day when camels can play tennis, but until then, they won't miss a chance to stop by and see these oh-so-fun Zoo friends!

Meet Kali

Kali's passion is creating great smiles! She does it through her work at her family's orthodontic practice, staying involved with her community and parent+child camps at the Zoo, and constantly photographing her two kids!

Kali wouldn't miss the many shaded play areas and gardens at the Zoo where kids love to explore (and burn energy) between animal encounters, and making sure to request a quick family photo before your train ride...the train conductors are always excited to snap a picture for you!

Meet Karen

Karen is a wife, mom of two amazing young boys and a realtor. She enjoys positive people, traveling and adventures with their many animals on their acreage.

One of her favorite animals to watch at the Zoo is the little armadillo! He's always scurrying around and creating laughs, even if he doesn't intend to!

Meet Andie

The mother of a three-year old and a two-year old, a nurse and a Lincoln community native--born and raised, and she wouldn't have it any other way.

Andie says any day at the Zoo is a good day, but what makes it especially fun is searching for the peacocks and imitating the animal noises. And, why not stop and have a conversation with the talking bird next to the turtles? There's always so much to say!

Meet Misty

The master of a professional career and being an amazing mom while still staying involved in the community. Whew. Yes, she can dance in high heels too.

Misty would like to remind all of our Zoo friends that a visit to the Zoo isn't only filled with interaction, fun and amazing animals, but a place to explore and see what "new" thing you can discover along the way!