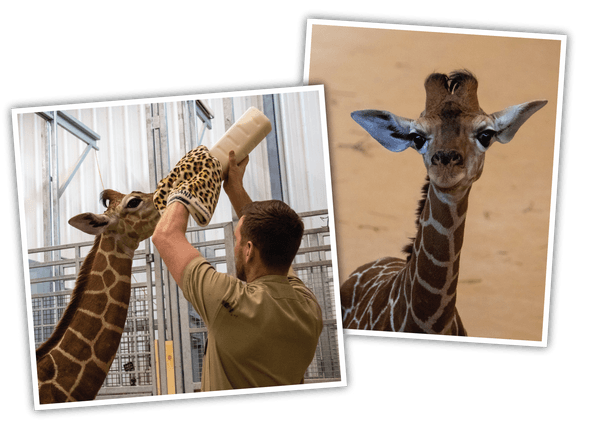 EXCITING NEWS!
Welcome our newest baby giraffe to the herd, Kay!
Kay, a female reticulated giraffe, was born on February 27th. She's the offspring of mom, Allie and dad, Joey.
Kay may be the 2nd baby giraffe born at the Zoo, but she is the first to be hand-raised by our amazing team! After she was born, Allie was unable to perform typical maternal duties so for Kay's safety the giraffe team made the decision to hand-raise her. It is because of the incredible work of our Lincoln Children's Zoo team, giraffe plasma gifted from Omaha's Henry Doorly Zoo and Aquarium and goat milk from ShadowBrook Farm that she is healthy and alive today! Stay tuned in the coming days for more on this miracle baby!
Visitors can meet Kay starting today, March 31, at 10am in the giraffe barn.
Please note: While Kay will be in the giraffe barn throughout the day, she may take periodic breaks.