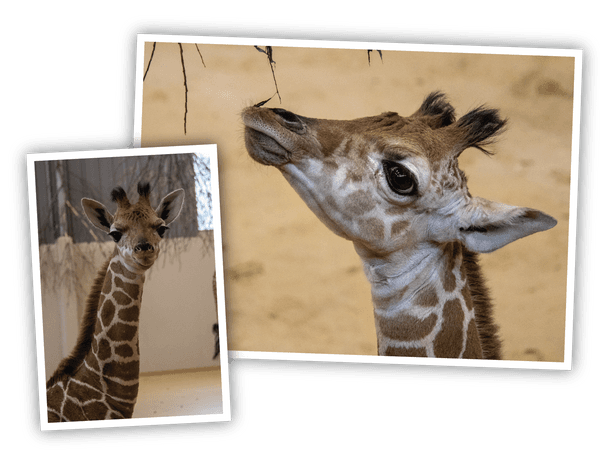 BIG NEWS
Meet the first baby giraffe born at the Zoo!
On January 29th, Lincoln Children's Zoo welcomed our first ever baby giraffe! Born to mom Zawadi, the newest addition to the herd was given the name Mosi (MOH-see), meaning "the first" in Swahili.
Mosi, a female reticulated giraffe stood within the first hour of birth and measured about 5 feet 5 inches tall and 130 pounds. Mosi has already grown a few inches since then and is now 6 feet 2 inches and weighing in around 150 pounds.
Mosi has already stolen the hearts of our Zoo team, and we can't wait for you to meet her! Visit Mosi in the giraffe barn during your next Zoo visit starting Wednesday February 23rd at 10 am.
Please Note: While you can meet Mosi in the giraffe barn throughout the day, she will have the option to go behind-the-scenes if she wishes.