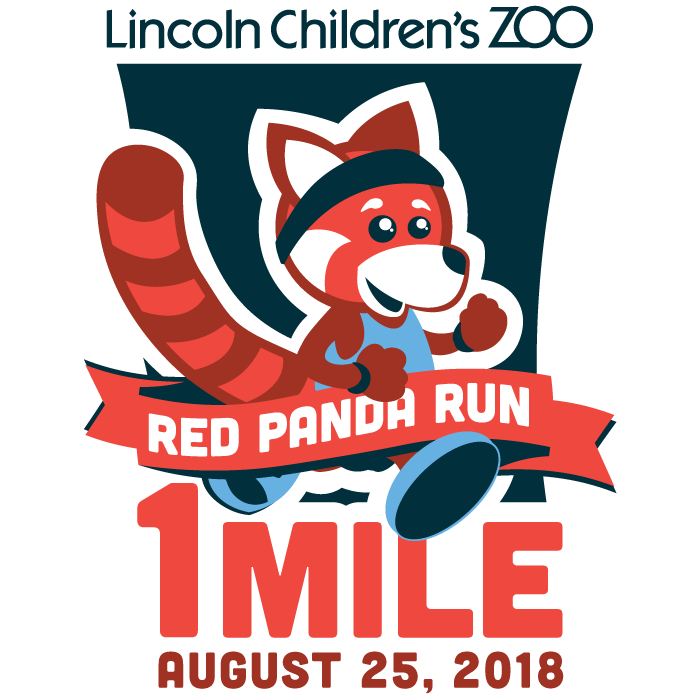 Red Panda Run
Registration is now closed. We'll see you next year!
Presented by Ehlers Animal Care
The Red Panda Run is a family fun run great for any age! Join us as we run through the Zoo, past your favorite animals and cross the finish line inside the Zoo to visit over 400 animals that call it home! This 1 mile run will be ran in five separate heats.
Heat 1 - 8:00 a.m. (all ages)
Heat 2 - 8:15 a.m. (all ages)
Heat 3 - 8:30 a.m. (reserved for children 5 and under)*
Heat 4 - 8:45 a.m. (reserved for children 5 and under)*
Heat 5 - 9:00 a.m. (reserved for children 5 and under)*
After Heat 5 finishes the Zoo will open to all runners.
*If you have a child who is 5 and under and another child over the age of 6 they both may run in Heat 3, 4 or 5.
Registration
Member $25
Non-Member $30
Registration is needed for children ages 2 to 18 years. Adults and children 1 and under are free to run the race. If an adult or child 1 and under would like to receive a race packet please complete the paid registration. A limited quantity of shirts and medals will be available for individual purchase the day of the event.
To be guaranteed a t-shirt, registration must be completed by August 8. Registrations after August 8 are not guaranteed a t-shirt and will only be given one while supplies last.
Race packet includes
Red Panda Run t-shirt
Red Panda Run medal
Red Panda Run race bib
Zoo admission
One free train ride
Packets may be picked up at the Zoo administration offices to the left of the main entrance Monday, August 22 - Friday, August 24 between 9 a.m. - 5 p.m. or the morning of the race.
Ultimate Race Package | $19.95
Include the Ultimate Race Package with your registration to receive a red panda plush, aluminum Red Panda Run water bottle and flashing LED Red Panda Run bracelet!