SUMMER SAFARI,  A NEW CAMP EXPERIENCE
While we are thrilled to welcome our campers back to the Zoo, we must do so with a sense of caution and with the health of your children, our staff, and the community in mind. Please read the updated camp information below to understand how we will ensure a safe and fun camp experience. We are no longer able to provide themed camps. Instead we would like to introduce you to Summer Safari. This full day camp keeps fun and adventure up close - from feeding a giraffe, to creating diets for the animals, learning from zookeepers, designing enrichment for curious creatures, meeting the veterinary team, exploring secrets of the Zoo, and taking care of some of the coolest Zoo residents, this camp has it all! 
ALL CAMPS ARE NOW FULL DAY CAMPS
To limit the number of campers coming in and out of the Zoo per day, all camps are now full days and an additional $119 will need to be collected to retain your reservation. We understand that this may not work for all families. Please click the button at the bottom of this email to respond with your preference to make your camp a full day or cancel your reservation and receive a full refund.
DAILY HEALTH PRACTICES
Each day upon arrival, and again in the afternoon, staff and children will have their temperatures taken. Any person with a temperature above 100.4 degrees will be removed from the group and parents will be called to pick up child immediately.
Any child or staff exhibiting symptoms consistent with COVID-19 including, but not limited to, sustained cough, difficulty breathing or shortness of breath, or unexplained sore throat may not attend Zoo Camp. If our staff observes any of these symptoms, parents will be called to pick up their child immediately. Child may not return to camp until they are free of symptoms for 24 hours, not using a fever reducing medicine.
Important: If an individual in your child's camp group tests positive for COVID-19, your camp is immediately suspended. We will not move campers to other groups.
Hand-washing Practices
• Each camp will be designated a specific restroom/sink to wash their hands
• Campers will wash their hands for 20 seconds with soap and water upon entering the Zoo
HYGIENIC PRACTICES 
• All high touch surfaces will be sanitized at least every four (4) hours with disinfectant wipes and a sanitize log will be kept and monitored by camp supervisors
• Children or staff shall not share cups, utensils, bottles, etc. 
• Campers will bring lunch from home or purchase a pre-packaged sack lunch from the Zoo
• Hand sanitizer will be available during the check-in and out process each day and in each classroom
SOCIAL DISTANCING & FACE COVERINGS
• Teachers are required to wear a mask when in the Zoo
• Masks for children are highly recommended, but not required
• Along with limited group size, teachers will work to keep as much space as possible between children
• Each camp will have a designated classroom
• When walking through the Zoo, appropriate social distancing practices will be observed between campers and other Zoo guests
DROP OFF & PICK UP PROCEDURES
• Parents please park in the Zoo main lot and come to the tent area (east of the lot) to drop off and pick up your child
• Parents must remain with their child while their temperature is taken
• Parents are strongly encouraged to wear a mask during pick up and drop off times
• Please practice social distancing during these times and give 6' of space to others
• Teachers and all Zoo Staff are required to wear mask when in the Zoo
• During drop off and pick up time, each camp group will remain separated from other groups
• Please plan for a lengthier drop off and pick up timeline during this time
If you are enrolled in a Half Day Zoo Camp, you MUST fill out one of the forms below to retain your Zoo Camp registration.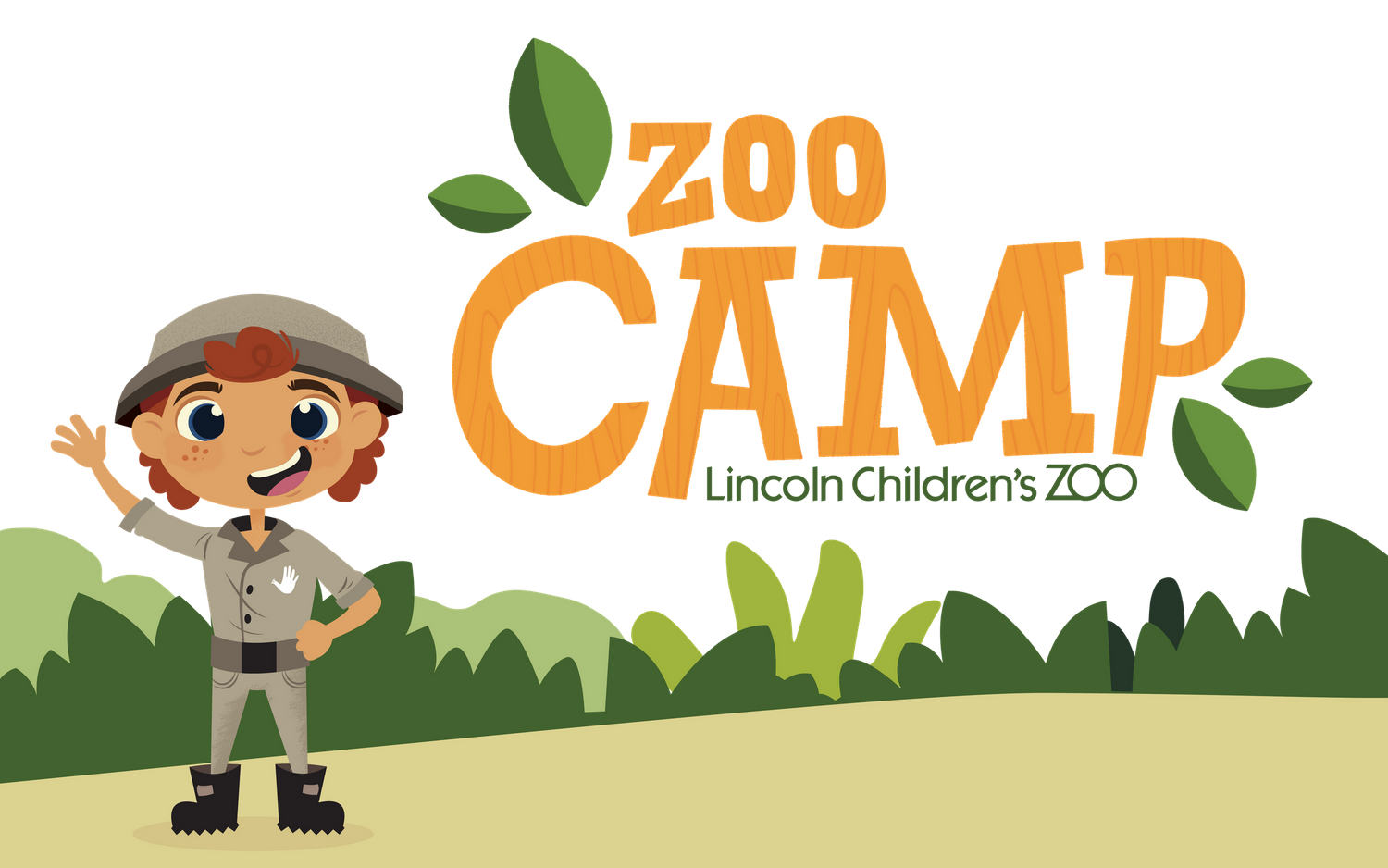 Summer Zoo Camps
The only camp where you can...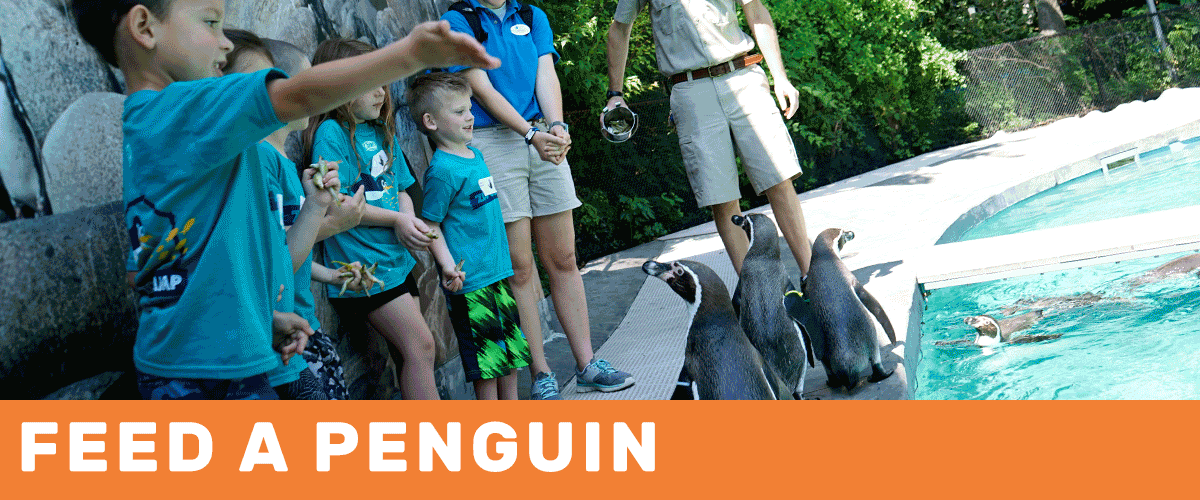 See more photos at our Zoo Camp Facebook Group!

How to register:
1. Choose appropriate age group below
2. Find a date and time
3. Register
Members: to receive your member discount, when prompted to log in please select the blue "log in with card number" link and log in with your member number located on the back of your membership card near the barcode. 
PLEASE CONTINUE TO CHECK BACK AS SPOTS WILL BECOME AVAILABLE THROUGHOUT THE DAY AS CANCELLATIONS ARE PROCESSED.

4 - 5 Year-Olds
6 - 7 Year-Olds
8 - 10 Year-Olds
10 - 12 Year-Olds

Camp Policy
Camp Facts and Policies
To contact the Zoo Camp department email or call 402.475.6741
---
The safety and well-being of your children is of the utmost importance here at Lincoln Children's Zoo and is at the heart of every decision we make. In accordance with the current directive health measures, we have made the difficult decision to cancel all of our 3-4 year old child and parent camps for the summer. In order to be in compliance with limitations on group gatherings, we are unable to host these camps with our youngest Zoo friends and their parents. We sincerely thank you for your patience as we navigate this uncharted territory surrounding the COVID-19 health concerns. This is not a decision that was made lightly as we understand the impact this has on you and your family.
As always, we are here for your family, please feel free to reach out with any questions or concerns. We thank you for your continued support of Lincoln Children's Zoo.
Please click the link below to begin the refund process.

---
$238 Members | $278 Non-Members
| Full Day: 8:30 a.m. - 4:30 p.m. | Check-in: 8:15 - 8:30 a.m. |
| --- | --- |
| June 15 - 19 | Summer Safari SOLD OUT |
| June 22 - 26 | Summer Safari SOLD OUT |
| June 29 - July 3 | Summer Safari |
| July 6 - 10 | Summer Safari SOLD OUT |
| July 6 - 10 | Summer Safari SOLD OUT |
| July 13 - 17 | Summer Safari |
| July 20 - 24 | Summer Safari |
| July 27 - 31 | Summer Safari |

---
$238 Members | $278 Non-Members
| Full Day: 8:30 a.m. - 4:30 p.m. | Check-in: 8:15 - 8:30 a.m. |
| --- | --- |
| June 15 - 19 | Summer Safari |
| June 22 - 26 | Summer Safari SOLD OUT |
| June 29 - July 3 | Summer Safari |
| June 29 - July 3 | Summer Safari |
| July 6 - 10 | Summer Safari SOLD OUT |
| July 13 - 17 | Summer Safari |
| July 13 - 17 | Summer Safari |
| July 20 - 24 | Summer Safari SOLD OUT |
| July 27 - 31 | Summer Safari |
| July 27 - 31 | Summer Safari SOLD OUT |

---
$238 Members | $278 Non-Members
| Full Day: 8:30 a.m. - 4:30 p.m. | Check-in: 8:15 - 8:30 a.m. |
| --- | --- |
| June 15 - 19 | Summer Safari |
| June 22 - 26 | Summer Safari SOLD OUT |
| June 22 - 26 | Summer Safari SOLD OUT |
| June 29 - July 3 | Summer Safari |
| July 6 - 10 | Summer Safari |
| July 6 - 10 | Summer Safari |
| July 13 - 17 | Summer Safari |
| July 13 - 17 | Summer Safari |
| July 20 - 24 | Summer Safari SOLD OUT |
| July 20 - 24 | Summer Safari SOLD OUT |
| July 27 - 31 | Summer Safari |

---
$238 Members | $278 Non-Members
| Full Day: 8:30 a.m. - 4:30 p.m. | Check-in: 8:15 - 8:30 a.m. |
| --- | --- |
| June 15 - 19 | Summer Safari |
| June 22 - 26 | Summer Safari SOLD OUT |
| June 29 - July 3 | Summer Safari |
| Jult 6 - 10 | Summer Safari |
| July 13 - 17 | Summer Safari |
| July 20 - 26 | Summer Safari SOLD OUT |
| July 27 - 31 | Summer Safari |

---