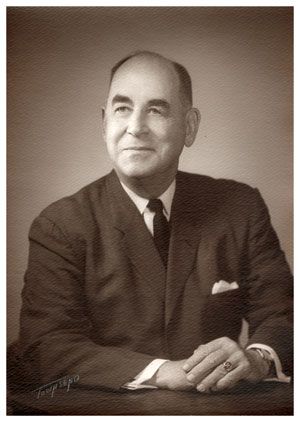 "He would be very impressed with how the Zoo has evolved."
Sue Brouse, granddaughter of Arnott Folsom, on what Mr. Folsom would think of Lincoln Children's Zoo today.
In 1959, Arnott Folsom had a vision to create a family destination where thousands of children and adults could interact with nature. With a donation from himself and his wife as well as the help from community leaders, Lincoln Children's Zoo was founded. Opened in the summer of 1965, the Zoo became a place where children could get up-close to animals and surround themselves in scenic gardens.
Today, Arnott Folsom's vision has grown and in the process positively impacted generations of families in the community. Lincoln Children's Zoo is home to over 400 animals, more than 40 of which are endangered. Over 225,000 people attend the Zoo each year, making it the third most attended arts and science attraction in Nebraska.
---
Zoo Photographs through History
Memories of Lincoln Children's Zoo by Arnott Folsom's granddaughter, Sue Brouse
Listening to my Grandfather's vision for the zoo, going there with him and watching it come to fruition are treasured memories. When the zoo opened, I remember visiting the otters and waiting for them to slide down the slide that was once a part of their exhibit, I was fascinated by the prairie dogs coming out of their holes and "communicating" with each other.
If my Grandfather was alive today to visit the zoo, he would be very impressed with how the zoo has evolved. Educating children about animals and nature was very important to him and now there is a "High School at the Zoo" and summer classes for children. The animal exhibits are wonderful and the grounds are beautiful. Grandfather would find Stego now towering over an area for digging, next to playground equipment, around the corner from a giant sandbox and a rope wall to climb like the monkeys, all areas where children love to spend time. It is a zoo for children and a place that they love. Grandfather would be thrilled to meet John Chapo, a man who loves the zoo just like he did.