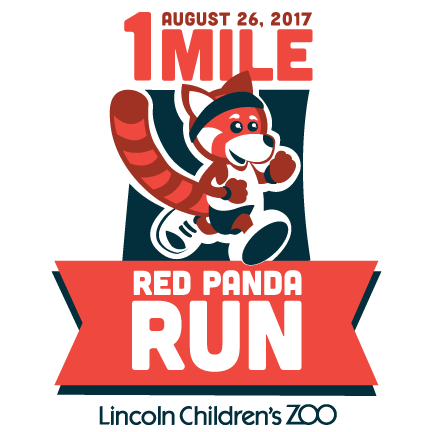 Red Panda Run
August 26, 2017 | Races begin at 8 a.m.
Presented by Ehlers Animal Care
The Red Panda Run is a family fun run great for any age!
Join us as we run through the Zoo, past your favorite animals and cross the finish line inside the Zoo to visit over 400 animals that call it home! This 1 mile run will be ran in five separate heats.
Heat 1 - 8:00 a.m. (all ages)
Heat 2 - 8:15 a.m. (all ages)
Heat 3 - 8:30 a.m. (reserved for children 5 and under)*
Heat 4 - 8:45 a.m. (reserved for children 5 and under)*
Heat 5 - 9:00 a.m. (reserved for children 5 and under)*
After Heat 5 finishes the Zoo will open to all runners.
*If you have a child who is 5 and under and another child over the age of 6 they both may run in Heat 3, 4 or 5.
Packet Pickup
Race packets can be picked up at the Zoo Offices, Wednesday, August 23 through Friday, August 25 from 9 a.m. to 5 p.m. or at 7:30 a.m. the morning of the race.
Registration
Member $29 | Non-Member $35
Registration is required for children ages 2 to 18 years. Registration includes a Red Panda Run t-shirt, medal and entrance to the Zoo. In order to be guaranteed a t-shirt and medal, registration must be completed by August 1. After August 1, registered runners will receive a t-shirt and medal only while supplies last and are not guaranteed.
Adults and children 1 and under may participate in the Red Panda Run free of charge. Additional t-shirts and medals are available for purchase online.
Registration includes
Red Panda Run t-shirt
Red Panda Run medal
Zoo admission
Additional Items
Extra Medal | $5
T-Shirts | $15
Sizes 2T - Adult XXL