Giving Opportunities
Give a Gift - Leave a Legacy - Make a Difference
---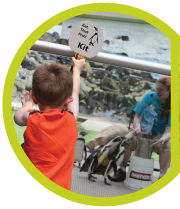 How your support helps children in the community. CATZ (Children at the Zoo)
Arnott Folsom's vision for Lincoln Children's Zoo was a place where children would experience nature through firsthand interactions. Today, 47 years later, over 1,000 children take part in educational programs, tens of thousands of children in need receive free admission and countless others interact with zoo animals through outreach programs.
Click here to help the Zoo help Lincoln's children.
---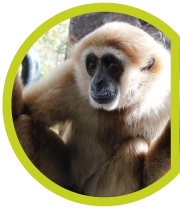 How your support helps the Zoo's endangered animals.
Lincoln Children's Zoo is home to nearly 350 animals, 40 of them are endangered. The Zoo is part of numerous Species Survival Plans, with the goal of saving animals for future generations. In 2012, the Zoo is one of the few in the world to have successful Matschie's tree kangaroo, pygmy marmoset and red panda births.
Click here to help the Zoo save species.
---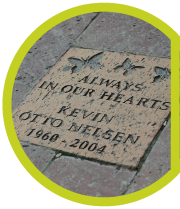 How to leave a memorial gift for a loved one.
The Zoo offers a variety of ways to remember loved ones. Choose from memorial benches and more.
Click here to leave a memorial legacy.