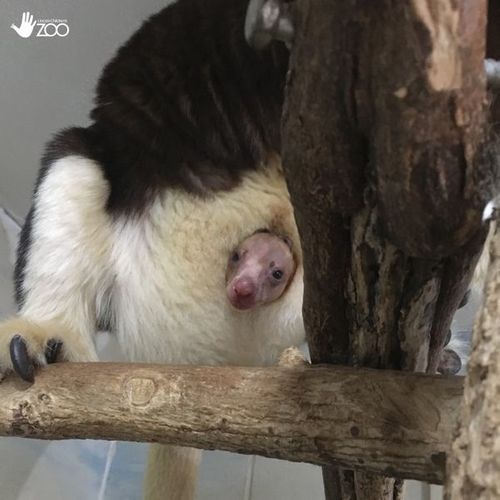 Help us name our baby Mastchie's Tree Kangaroo!
We are thrilled to announce a new baby here at the Zoo! A baby Matschie's Tree Kanagroo was born to mama Judie in November and has just begun to peek its head out of the pouch.
Matschie's Tree Kangaroos are an endangered species native to Papua New Guinea. Our Tree Kangaroo care team has selected three names with relevance to tree kangaroo conservation and their native habitat. To earn more about Tree Kangaroo conservation visit the Tree Kangaroo Conservation Program.
Fill out the form below and help us name the Tree Kangaroo joey!
Possible Joey names!
Som | a river in the YUS Conservation Area
Keweng | a village in the YUS Conservation Area
Palgik | one local name for tree kangaroo