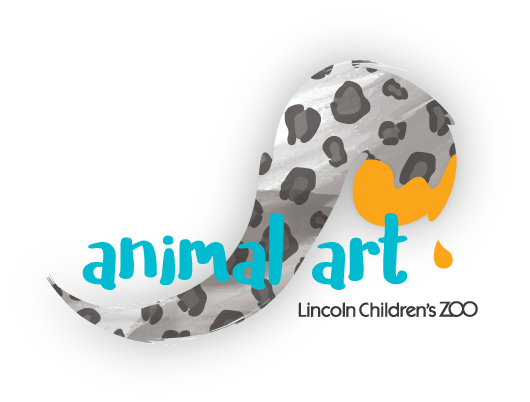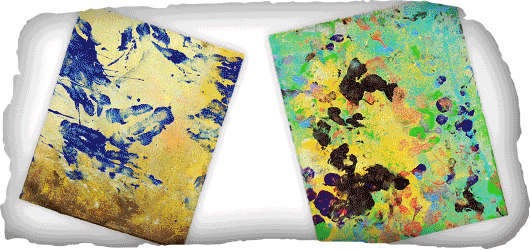 Animals at Lincoln Children's Zoo have raised their paws and paintbrushes to create original masterpieces for you to take home! All of the "animal artists" enjoy painting with non-toxic paint on canvas with a little help from their zookeeper. Zookeepers work to incorporate interesting and challenging activities into the animals' daily routine. Each animal uses his or her own special technique to create unique artwork through enrichment activities that were created to enhance their everyday lives. Each painting includes a photo of the animal artist with a short biography. 
Please note, Animal Art is only available for purchase at Treetop Toys at Lincoln Children's Zoo. For questions, please email contact@lincolnzoo.org or call 402.475.6741.
Meet the Artists
Animal Art paintings available for purchase in Treetop Toys. Each painting is unique, so quantities are limited and may sell out.
Ring-tailed Lemur

The entire ring-tailed lemur troop got together to get messy with paint. They used their hands, tails, feet and a little bit of teamwork to create colorful works of art!

African Serval

NEW! Johnny, one of our newest additions to the Lincoln Children Zoo family, loved the extra treats that came with painting! His long legs and small paws create an exciting dynamic across the canvases.

Hyacinth Macaw

We are in "mac-awe" of the beautiful paintings our macaws made. They boldly marched through bright colors to create these masterpieces!

White-striped Skunk

Stella the Skunk loved scurrying through the paint and over the canvases to make her masterpieces! She also perfected her signature, and has perfect paw prints for you to take home!

Silkie Chicken

Nothing rivals Arbor's chicken feet when it comes to painting. Take home one of his unique canvases today, and enjoy abstract art like you have never seen before!

Bobcat

Apollo the Bobcat is a pro at painting with his paws to make unique patterns and shapes. Apollo's paintings are true works of art and are perfect for you to take home!

Snow Leopard

Everest went paws deep for painting! Our talented snow leopard created over 18 abstract works of art - perfect to brighten any room.

Humboldt Penguin

Penguin paintings are done by our Humboldt penguins. These penguins were inspired to waddle through the paint, walk all over the canvas, and then stand back and admire their work! This special technique results in stunning abstract works of art.

The Hive Animals

The Hive Animals joined forces to create abstract masterpieces. Franklin the turtle left claw marks, Yoda the ball python slithered through bright blue, and many more. Take home your canvas today and guess which Hive Critter painted yours!

White-Faced Whistling Ducklings

Being just a few weeks old, these ducklings know how to paint with style! Enjoy the first ever works from Lincoln's hottest young artists!