Be a Zookeeper at Lincoln Children's Zoo!
Be a part of one of the fastest growing zoos in the nation! Recently opening our largest expansion, the Lincoln Children's Zoo is debuting a brand new cheetah conservation and ambassador program . We will be the only facility in Nebraska and only one of a handful of zoos in the country that offer the experience to see a cheetah run at their top speeds. Our state of the art facility will offer a 10,000 square feet race space and amphitheater will allow more than 100 guests each day to witness the fastest land animal reach their top speeds. This brand new experience will open summer 2021 as a part of the 2nd phase of our $25 million expansion that opened in 2019.
---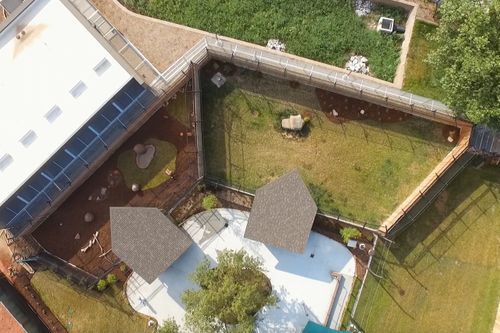 Join our team!
The Zoo has been featured on NBC Today, Time Magazine, ABC News, USA Today, Buzzfeed, CNN and National Geographic. With our continued growth we have been able to add a new department, the Conservation and Medicine Department, with the priority of contributing to conservation initiatives locally, nationally, and internationally. So far we have been the pioneers in cutting edge research on giraffes and snow leopards with many more in progress. The cheetah race and our ambassador program will serve as a cornerstone of our public engagement to inspire children and families to learn about, and actively engage with, nature and wild animals.
Thank you for your interest in the position and the ever growing and changing Lincoln Children's Zoo. The Zoo may have a small physical footprint but has an enormous impact in Nebraska and Globally. Please don't hesitate to contact the Zoo with any further questions.
---
Ambassador Animal Keeper
Lincoln Children's Zoo Core Values
• We are there for each other.
• We generate enthusiasm.
• We are humble.
• We go above and beyond.
Come work for one of the top 10 fastest growing zoos in the country! The Lincoln Zoo is home to a extremely diverse collection of animals from tree kangaroos and snow leopards, red pandas, Humboldt penguins, and giraffes. Our zoo is the 2nd largest tourist attraction in Nebraska. During the pandemic in 2020, we successfully opened the 2nd phase of our $25 million expansion debuting our giant anteaters and cheetah habitats, including a cheetah chase encounter that will open summer 2021. The first phase of our largest expansion in zoo history opened in 2019 that expanded our zoo footprint by 10 acres with giraffes, Sumatran tigers, and an indoor play structure with spider monkeys. Rated among the nation's best zoos for Children, we have been featured on the Today Show, Time Magazine, ABC News, USA Today, Buzzfeed, CNN and National Geographic. The Photo Ark project began with our zoo and a photograph of one of our naked mole rats.
This is a full time hourly position with benefits: a competitive hourly wage, PTO, 8 paid holidays, 401k program with matching program, and dental, health and vision insurance.
To apply: please email jklingensmith@lincolnzoo.org
Cover letter and resume
Three reference
Video of a keeper chat on an animal of your choosing
Principal Summary:
Under the direction of Ambassador Animal Supervisor and the Director of Education, the position of Ambassador Animal Keeper is responsible for the daily care of animals in the Ambassador Animal collection including macaws, raptors, serval cat, porcupines, two-toed sloth, emus, various small mammals, reptiles, and birds, camels, goats, llamas, and ponies, cheetahs, and giant anteaters. Duties include daily husbandry and maintaining cleanliness of animal enclosures and ensuring that Zoo policies and protocols are followed consistently. This position will regularly interact with Zoo guests through animal encounters, presentations, and special experiences, answering questions, and providing animal information to ensure an excellent guest experience. Ambassador Animal Keeper will assist in training ambassador animals through operant conditioning. This keeper will assist in outreach as needed and mentor our Zoo Crew youth volunteers in the animal areas. This position will work closely with our Ambassador Animal team working together to care for our animals.
This position will may be assigned to a specific area within the Ambassador Animal team but may be reassigned or requested to work in other sections as needed under the discretion of the Ambassador management team.
Principal Duties:
Perform daily animal presentations to the public with multiple animal species showcasing their natural behaviors
Performs daily husbandry for multiple taxon with the designed Ambassador Animal Areas
Implement effective behavioral enrichment and training for selected animals
Actively observes animals' behaviors, checking for signs of illness or disorder; reports any irregularities and abnormal behavior to supervisor
Assists in treating animals under the supervision of the veterinary staff
Maintains adequate stock of all supplies and reports low quantities to supervisor
Thoroughly cleans and disinfects assigned animal enclosures and ensures cleanliness throughout the day
Assists in emergency responses and actively participate in all safety drills
Assist in training part time staff and volunteers as needed
Act as liaison between part time staff and supervisor as needed
Act as a mentor for our Zoo Crew youth volunteers
Work closely with multiple departments at the zoo
Continue to uphold the zoo's mission at the zoo and zoo functions both on and off grounds
Performs special assignments and projects as requested
Other duties as assigned
Necessary Skills and Requirements:
Experience working within a zoo setting, preferably ambassador or education setting
Experience with operant conditioning
Ability to work as an effective team member as well as function independently
Understanding of animal biology and the basic care of multiple taxon
Strong experience in public speaking
Excellent communication skills
Must be able to work weekends, nights, and holidays as needed