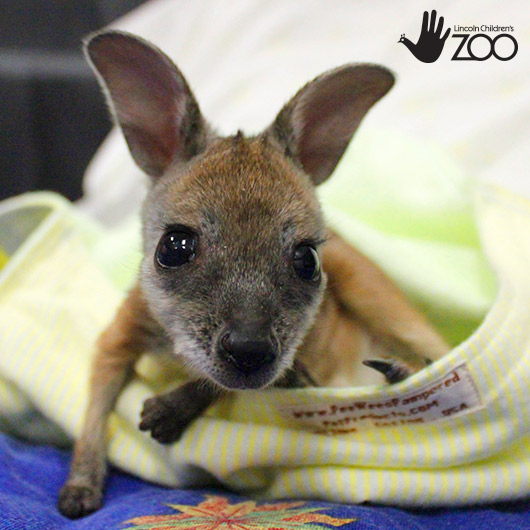 New Baby Wallaby being hand raised at Lincoln Children's Zoo
Lincoln Children's Zoo is hand raising a baby tammar wallaby. The wallaby joey, Liv, was found out of her mother's pouch one morning and was immediately rescued by zookeepers. Liv is carried by zookeepers in a make-shift pouch to substitute body warmth and shelter. Lincoln Children's Zoo is one of the only zoos in the country to be hand raising a tammar wallaby joey.
Liv can be seen at select times at the new Animal Encounter Stage presented by Union Bank & Trust.
Photos of Baby Liv
More photos can be seen on the Zoo's Facebook page.
---
How you can help
Help support Liv and the other wallabies at Lincoln Children's Zoo by adopting a Zoo animal today!