Preschooler Programs
---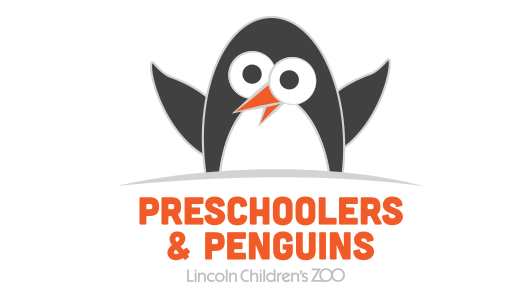 Preschoolers & Penguins
4 to 5 year olds with parents
Preschoolers & Penguins is a six-week preschooler/parent education program focusing on fun and interactive ways to educate children. Through animal encounters and Zoo exploration, children and parents will participate in activities specifically designed for preschooler development. Each one-hour session is limited to 15 families to ensure individual attention. Curriculum for Preschoolers & Penguins is created by a member of the Association of Zoos and Aquariums educational leadership team. Zoo staff members will lead each session along with a team of trained educational volunteers.
Cost $75
The spring session of Preschoolers & Penguins has been consolidated with Tots & Turtles on Wednesdays or Thursdays.
Click here to register.